Next Generation Computing for
Small & Mid-Sized Business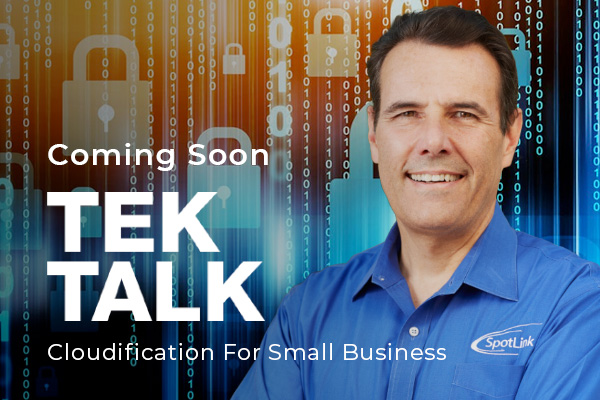 Kloudation™ by Spotlink®
SpotLink is a full service technology solution firm. We specialize in Managed IT and Software Engineering. We help businesses architect, implement and support state-of-the-art technologies. Solutions that streamline operations, reduce costs and provide a solid foundation as well as solutions that help you build your business, grow your sales and maximize your profits.
Kloudation is our cloud technology business, created specifically to help small and mid-sized business. Many businesses will struggle to transition from traditional IT to the cloud, so we formed Kloudation specifically to facilitate this. Our goal is to reduce the friction of transitioning to the cloud by providing a complete end-to-end solution with a single point of accountability. Our cloud solutions including all project planning, hardware, software, migration and ongoing support for a low monthly price.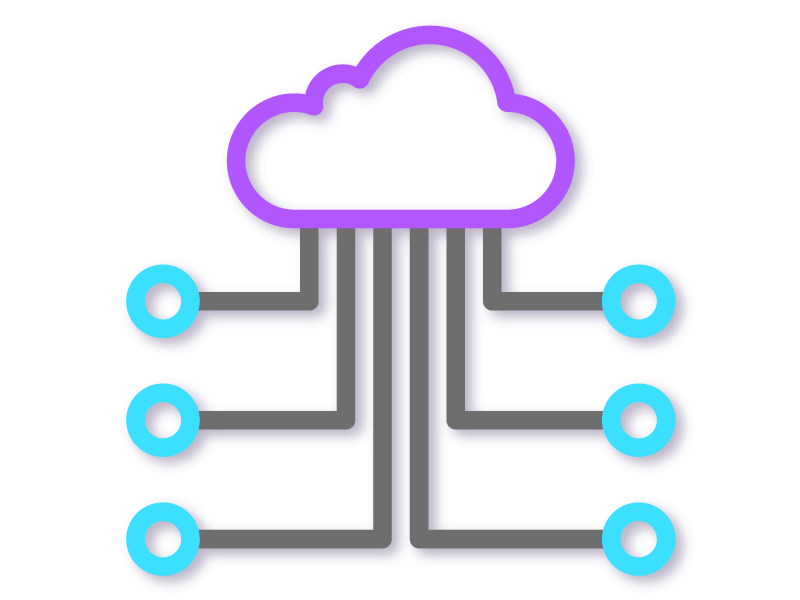 Frequently Asked Questions
FAQ's comparing traditional local computing vs. next generation cloud computing
I LIKE EVERYTHING LOCAL
Regardless of how much you may not want them to, everything is moving to the cloud. Most application investment is in cloud apps and that's where the innovation is happening. The features and functionality you'll need in the future will be available first in the cloud and may or may not trickle down to legacy desktop applications. From office applications to accounting and HR, computing is moving to the cloud. Kloudation™ gets you closer to those services in a much more elegant architecture that will be much more reliable and secure than anything you can manage locally at a comparable investment.
MY INTERNET IS SLOW, WILL WORKING IN THE CLOUD FEEL SLUGGISH?
You can actually increase your work speed by moving to the Kloudation™ model of cloud computing. Instead of moving massive amounts of data during downloads and uploads, when you use Kloudation™, all that goes back and forth is the things you are inputting (e.g. typing, mouse clicks) and changes in your display screen. These take very little bandwidth. At the same time, your desktop session is IN the high-speed cloud meaning internet browsing and downloads are very fast. However, it's not for every application. High-end Graphic, Multimedia, and C.A.D. applications are not yet ideal candidates for the cloud.
KLOUDATION™ IS MORE THAN I'M SPENDING NOW?
Many businesses don't accurately track total IT costs. There are many elements to consider including; desktop hardware and software costs, setup fees, network hardware and software (servers, storage, switches, firewalls, etc.), security services, warranty and renewals, subscriptions, system downtime, lost productivity, upgrade cycles, and the staffing and/or outsourcing needed to keep everything running. We've done IT budgeting for decades and when looking at apples to apples (modern hardware, up-to-date software, and professional IT management) operating in the cloud is the clear choice.
ISN'T THE CLOUD RISKY?
More and more it's actually being local that is risky. Most cybercriminals know that small businesses have much less protection than cloud environments, and are much easier to break into. That is why most ransomware and data breaches happen to small businesses rather than large businesses or cloud environment. But certainly, all Cloud vendors are not good business partners. Kloudation™ only works with the best companies, many of which you already know by name.

Kloudation™ was formed to provide small and mid-sized businesses with a fully managed end-to-end IT solution with no upfront costs. This is only possible using next-generation cloud technology that moves to compute point to the cloud, eliminating the need for costly on-site hardware, and allowing the business to be supported remotely.